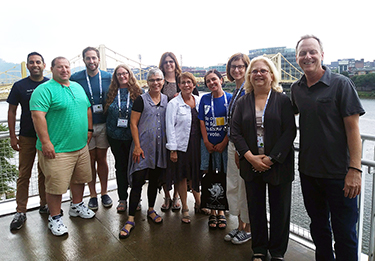 Thirteen delegates representing the NTST Local 1274 attended the AFT Convention in Pittsburgh, PA, July 12-16, 2018.
Pictured: Pankaj Sharma (NTFTSS), Aaron Melnick (Fairview Teachers Association), Nick Conner, (Fairview Teachers Association), Cathy Peach (Wilmette Support Staff Council), Tamara Jaffe-Notier (NTFTSS), Jane Relihan (NTFTSS), Robyn Caplan (NTFTSS), Michele Hettinger (NTFTSS), Barbara Hoff (NTFTSS), Elise Gould (Golf Teachers Association), Steve Grossman (NTFTSS).
Not pictured: Tim Miller (NTFTSS) and Sherry Jo Baehr (NTFTSS).
---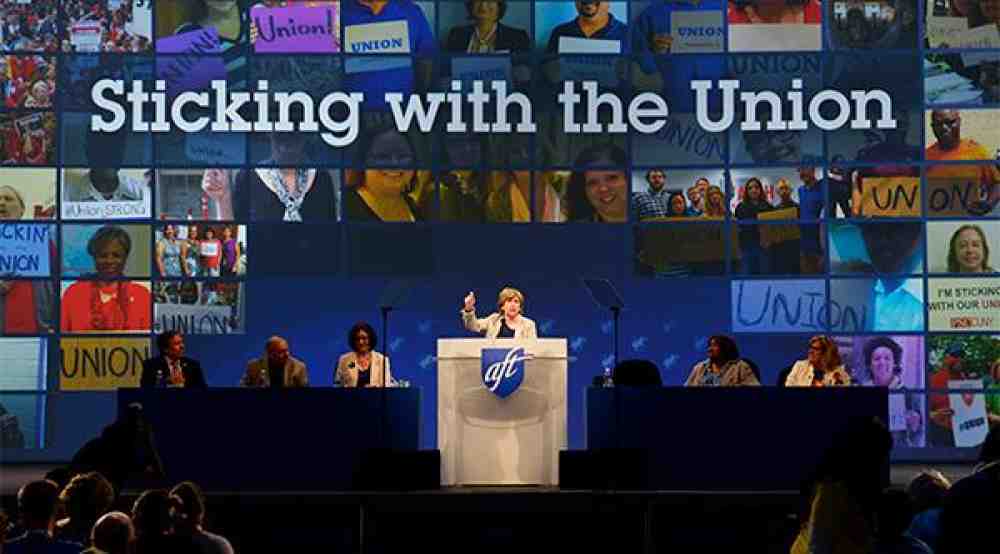 Weingarten offers 'hope in darkness,' urges member and election engagement
---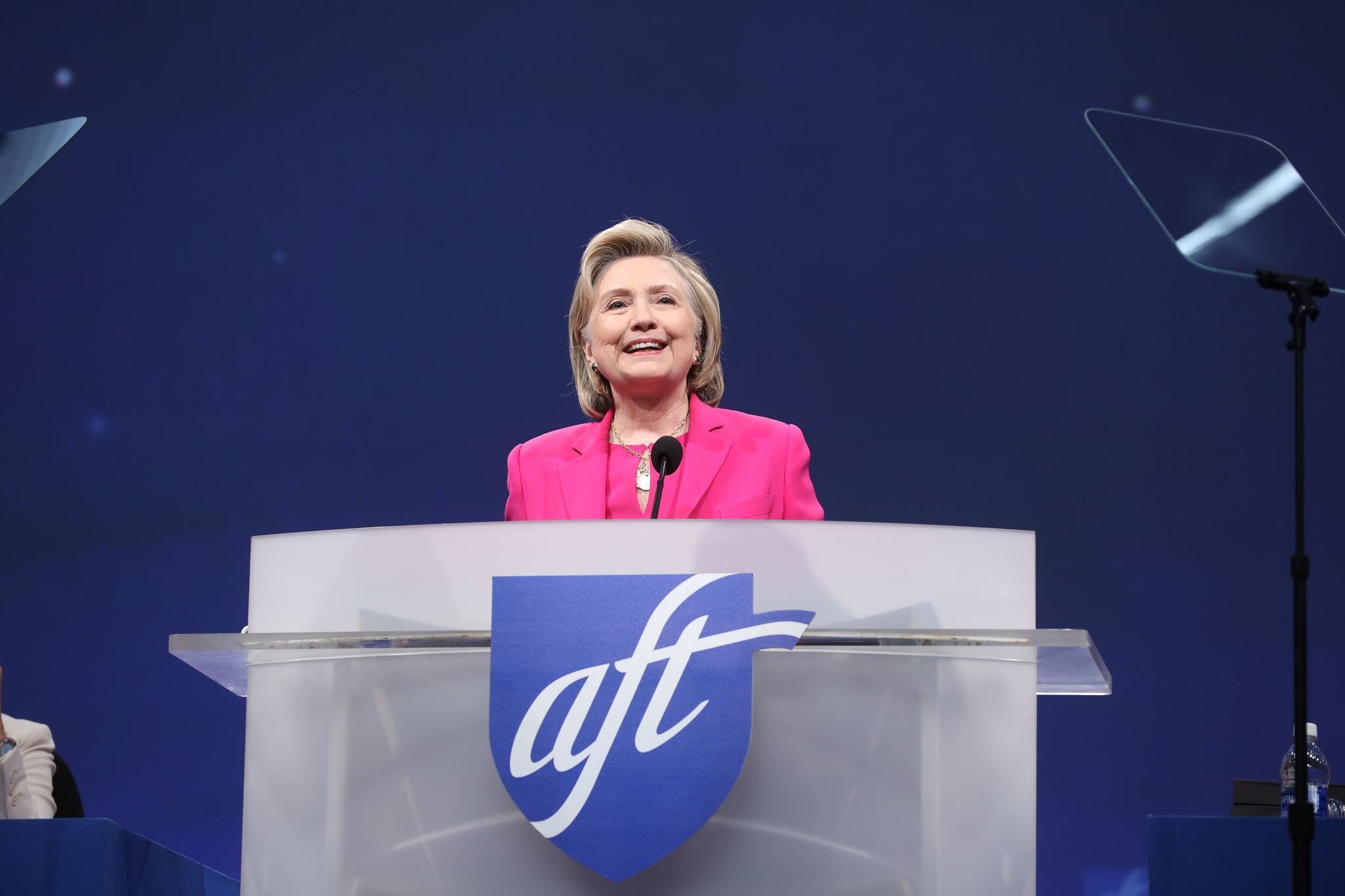 Our hero and champion, Hillary Clinton
---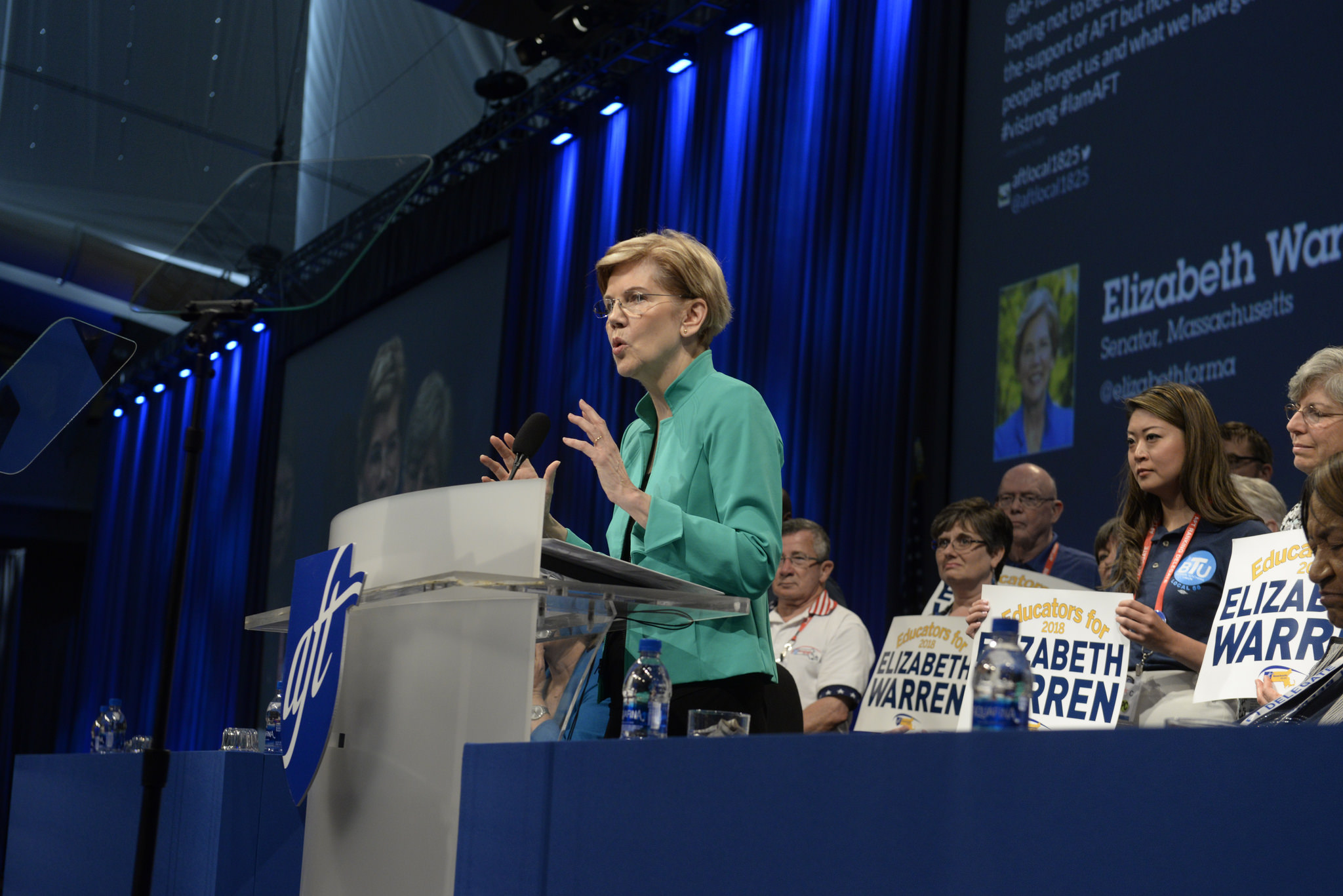 Sen. Warren lauds union fight, vows support
---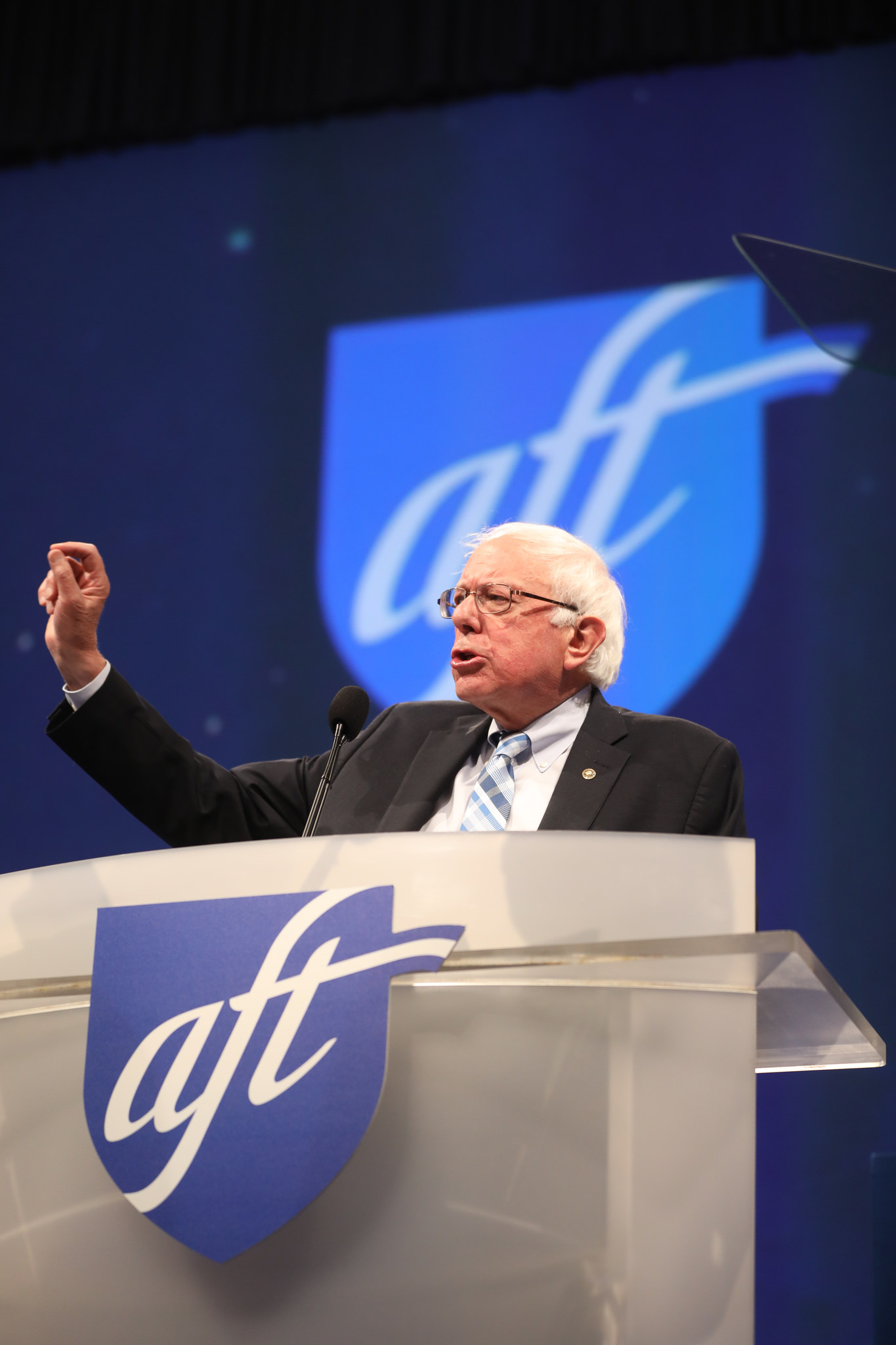 A revolution is sweeping the country, Sanders tells delegates
---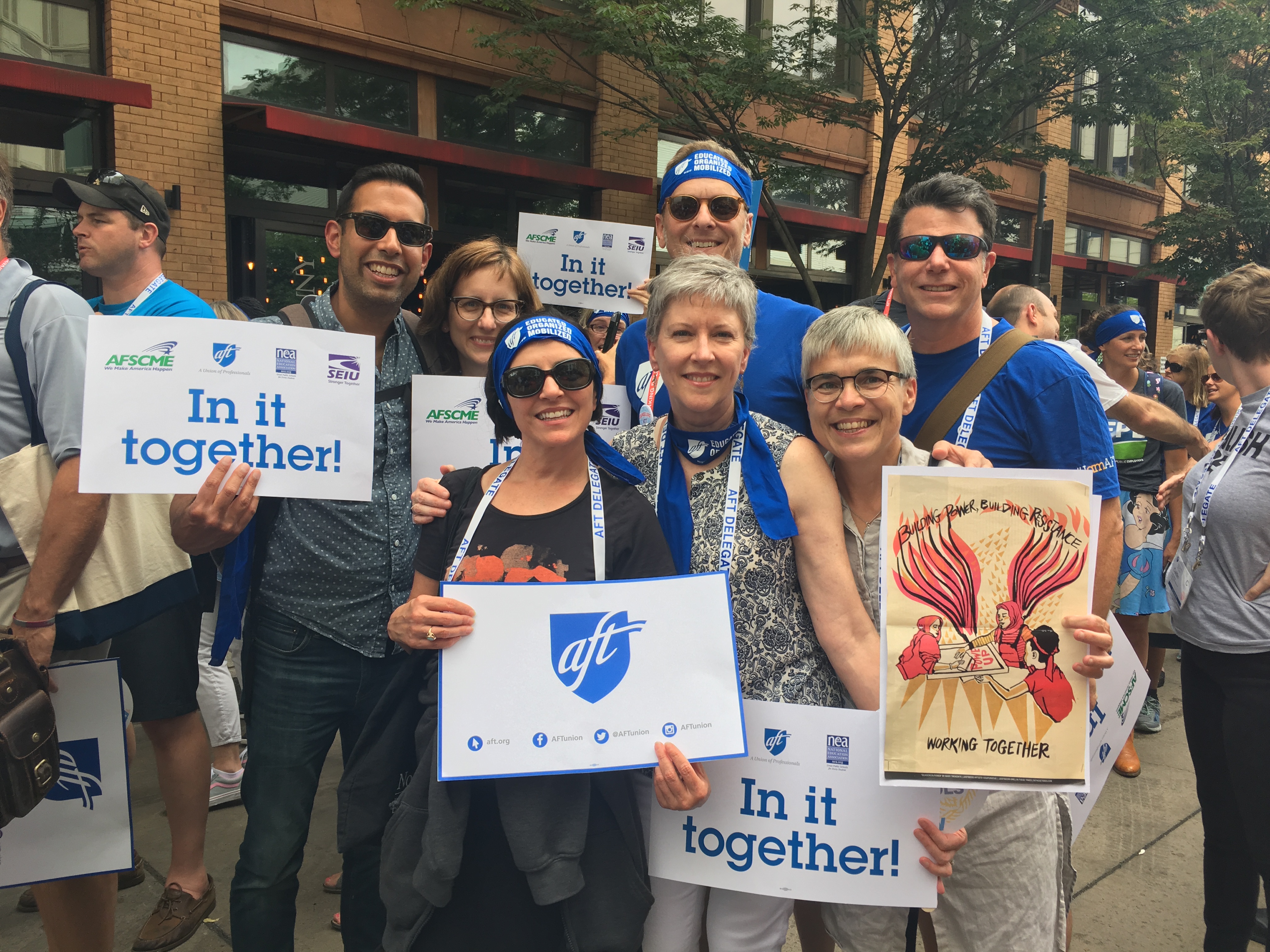 NSTU Delegates: (Front Row) Michele Hettinger, Sherry Jo Baehr, Tamara Jaffe-Notier. (Back Row) Pankaj Sharma, Barbara Hoff, Steve Grossman, Tim Miller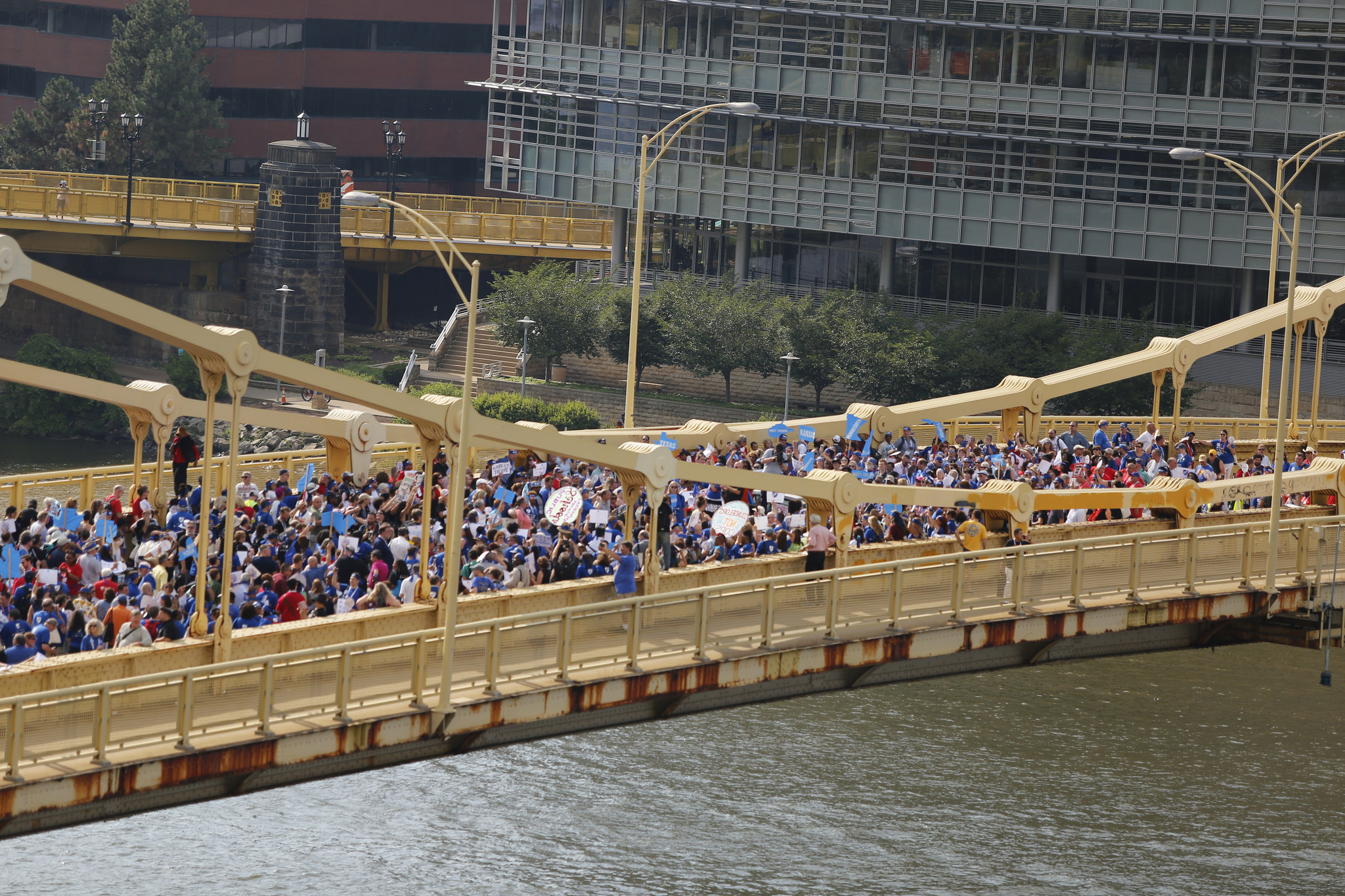 Marchers on the Rachel Carson Bridge
In the streets of Pittsburgh, an AFT army marches for school funding
---